October LIVE Round.
Pre Cleanse. Begins Monday 26th October (optional & recommended)

Gentle Cleanse. Begins Monday 2nd November for 3 or 5 days.
A Gentle Cleanse for the mind, body and soul.
It's easy, it's doable, it works.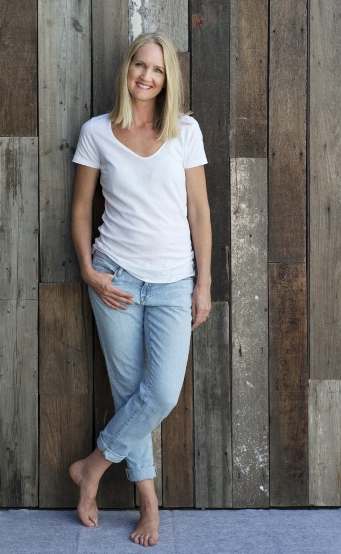 'I've just weighed in...and am amazed at my results. I lost 3cm from my stomach, pretty much 2cm all over and lost 3.1 kilos. This has also been with no exercise as I am out of training with injuries! Wow! So excited.'
Do you need to:
Kickstart your health
Let go of a couple of unwanted kilos
Regain your energy
Sleep soundly through the night
Discover key foods that inflame and irritate
Take time for you and learn which simple practices help the most
Disrupt old habits and set the scene for the new
If you answered yes to any one of these, A Gentle Cleanse is for you.
Join me and get ready to remember how GOOD you can FEEL!
A Typical Day On A Gentle Cleanse
The Morning: A 5 minute meditation, journaling, a cup of tea before the house wakes and / or gentle exercise (e.g. walking). A choice of simple practices to kickstart your morning and your mindset. Whatever we have time.
Check in: With Kate during the cleanse in her daily Facebook Lives or weekly Call. Helping set up the day and the week with you for motivation, inspiration and accountability. Check in with fellow cleansers and feel even more supported in our private Facebook group. It's where the magic happens.
Food: We'll enjoy soul nourishing, healing foods to lift our mood & groove. Local, seasonal food full of nutrients that help our bodies detox and importantly are quick and easy to prepare. Foods that calm inflammation, are kind on our tummies and open up our hardworking detox pathways to do their job, think gentle walks, leisurely baths, hydrating water and calming cups of tea.
Breakfast: A refreshing smoothie to flood the body with nourishing and energising nutrients to kickstart the day.
Cleansing snacks: A diverse range of easy to prepare snacks to have whenever we want and are quick to pack up for those of us on the go.

Lunch: A delicious salad, loaded with vegetables and a yummy dressing – easy to prepare and take to work.
Dinner: A delicious soup full of nutrients to help us enjoy a good nights sleep and feel satiated. The cleanse includes lots of ideas to help with preparation of easy family meals too, ensuring you relax as much as possible.
Evening: A relaxing bath, some foam rolling or a moment or two for quiet reflection and an early night. Whatever you have time for, or you know you need and importantly, enjoy.
Note: Everything you need for the best and most rewarding cleanse is provided in your cleanse manual. It includes the cleanse format, lifestyle tips, shopping list, recipes, meditations, journal and lots more.
Kelly says ~ 'A Gentle Cleanse is like a mini health retreat right there in your own home!'
5 Days will be perfect, yet 3 days is great too . There are no hard and fast rules.
It's all about enjoying new recipes, soul nourishing ideas to kickstart our health and infuse energy back into our days while NOT being hungry!
"I set out to do the cleanse as a kickstart and to get me back on track to healthy habits that I had lost over the winter. The cleanse … gave me permission to be more self-caring and work out what I need to keep going with to be more energised.
Access to Kate's wonderful knowledge and recipes and the support of fellow cleaners through the Facebook community was invaluable. I am very grateful for the experience – thank you Kate!"
When asked if cleansers would do 'A Gentle Cleanse' again?
100% say 'YES'!
How it works.
Online - all of the information you require (i.e. recipes, motivational tips and lifstyle suggestions) is available to you as soon as you register. You will be able to download your cleanse manual and access our Facebook group.
Food - The food during the cleanse is very simple and kind on our digestive system, while stimulating our detox pathways. There is no restriction on the amount of food we enjoy. We definintely don't go hungry!
LIVE access to Kate. The cleanse is unique and special in that Kate guides you in the pre cleanse and each day throughout the cleanse itself, (module 2). She will be answering questions and offering her support and immense knowledge the whole way through.
Private Facebook group. Offers a beautiful space for cleansers to ask questions, give and receive support, connect with like minded others and if take a deep dive into truly understanding what their body needs for great health. A gentle cleanse really is the perfect healthy kickstart.
Cleanse Manual - The manual includes a menu plan with recipes and shopping lists that make it easy to stock up on essentials before we begin. This preparation leaves us with more time to enjoy, learn and get the most out of our cleanse, while spending much less time in the kitchen.
The Cleanse works well for those of us juggling work and family life. We not only get recipes and lifestyle tips for a great, energising cleanse, we get simple recipe ideas and tips for kids and family members not cleansing. (I'm a busy Mum too, this info. is important and helps immensely).
Supplements. There are some supplements suggested that are known to help alleviate detox symptoms and support the body through the cleanse. It's up to you whether you decide to add these in.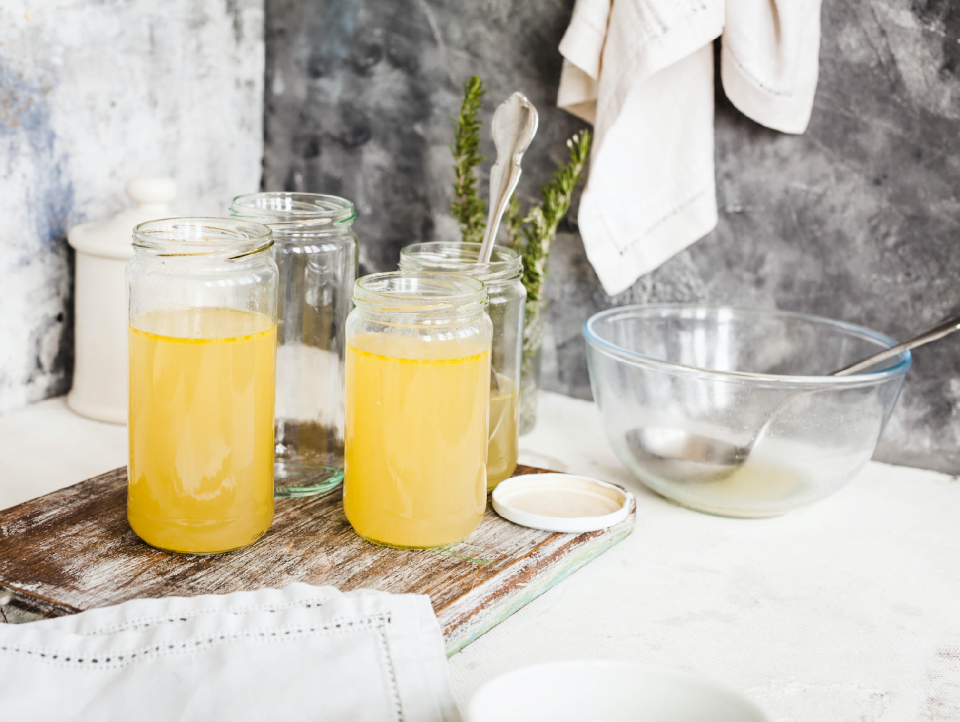 Two Modules
With a pre-cleanse and the actual cleanse, the two modules give you the best experience possible.
After doing this cleanse over many years there are three key steps that make the cleanse work even better;
lowering stress and the busyness e.g. scheduling in early nights and clearing our diaries as much as we can throughout the cleanse.
pre-cleanse. Taking time to take out known inflammatory food(s) the week before eases symptoms markedly.
supplements. If you like adding in a couple of key supplements also helps ease symptoms.
For me cleansing is a chance to love my liver a little, beautify my brain, rest my hard working digestive system and tune in to my inner wisdom.
Mind. Body. Soul.
Module 1. The Pre-Cleanse. Monday 26th October.
In this module we get the chance to start taking out known inflammatory foods. To begin deeply nourishing our bodies.
Reduce inflammatory foods. At the beginning of the week I give a number of recommendations to prepare for the actual cleanse. It's up to you which recommendations you begin incorporating. Choose what you instinctively know works for you and your lifestyle. Your cleanse manual includes all the information you need to know.
The weekend before. I don't know about you, but I'm not a big fan of food shopping. I like to get it done and dusted. If you're like me then I highly recommend taking a couple of hours to go shopping and stock up using the list in your manual. At the same time if you have family, stock up for their needs and meals too. (I've got you covered for family meals with a few quick and delicious meal ideas in your cleanse manual).
Note: Cleansers who pre-cleanse experience far less symptoms e.g. headaches and lethargy, they enjoy the cleanse far more and achieve better results.
"Kate is a superb mentor I love her approach to health and wellbeing, it's gentle yet supportive, highly informative and educational. I feel motivated to continue this journey with Kate and definitely recommend it to anyone wanting to improve the way they feel. Value for money? Absolutely!!"
Module 2. The Cleanse. Monday 2nd November.
Journey slowly through 5 days, allowing your body to rest and repair and enjoy all the love you're showering on it.
Schedule at least 30 mins, preferably an hour or two each day for the cleanse and importantly, for you. This time is for activities that will support your cleanse e.g. gentle exercise, time outdoors, 5 – 30 minutes of meditation, breathe work &/or 5 – 15 minutes of journalling. Whatever helps you to be in the moment, relax your body and allow it to gently cleanse. A stressed body finds it hard to cleanse.
Clear diaries i.e. where we can realistically. Clear them of anything that doesn't need our attention or attendance in that week or straight away. It's also a great idea to let our husbands or partners in on what we're up to and why, and that we'd like their support during the week. A cleanse works its magic when we take it slow and we're not rushing from one thing to the next. Clearing our diaries is a priority.
Find a notepad or journal with a few blank pages. We'll be using it to jot down what we notice on our cleanse, how we feel, what we're enjoying, what we're not, our mood, our energy etc… Listening to our bodies is key and a powerful healing tool.

Each of us know someone battling a chronic illness or disease, with some sadly losing a heroic battle. It can happen to any one of us...or can it?
The statistics are frightening and rising;
1 in 5 Australians aged 18+ reported as having cardio vascular disease.
8 years ago the risk of being diagnosed with cancer was 1 in 2 for men and 1 in 3 for women.
In each year, approximately one in five Australians will experience a mental illness, with mental illness now the third leading cause of disability burden in Australia.
The financial and emotional cost devastating, creating fear and anger.
There is another way and it's not hard.

Focusing on 3 pillars of wellbeing, fear can become a distant foe and freedom a welcomed friend.
Pillar 1. Nourishing the body deeply. Digesting and absorbing nutrients well.
Pillar 2. Detoxing efficiently. Eliminating toxins well.
Pillar 3. Calming the nervous system. Balancing emotional wellbeing.
A little more complex than it sounds. Yet in 5 short days it's exactly what we get a deliciously, energising 'taste' of!
Do we really need to cleanse or detox?
Toxins are ubiquitous. We can't escape them…
A BILLION kilograms of chemicals are released into the environment every year, polluting our food and our fresh air.

There are over 80,000 chemicals currently used in the US that haven't been regarded as safe. They are used in our personal hygiene and beauty products.

We all have old belief patterns and thoughts that we inherit or form in our early years that unless we reprogram create toxicity, mind, body and soul, diminishing our energy and our ultimate wellbeing.
And that's just a sample.
So how do we KNOW if we are detoxing and these toxins aren't accumulating in our body?
Do you have stubborn weight or belly fat you can't lose no matter what you do?

Feel bloated?

Have excess gas?

Experience mysterious lethargy, moodiness, unstable blood sugars?

Irregular bowel movements?

Do you have trouble sleeping?

An allergy that's suddenly appeared e.g. hay fever or asthma.

Or feel constantly tired and WISH you had more energy?

Or perhaps you feel like something just isn't right? …
'I did the cleanse to kick start my health. Participating with a group of people made me feel accountable but also motivated and inspired. Having a more holistic approach to the cleanse instead of the focus just being on food was fantastic!'
Most of us don't realize that these ailments can be the result of a body weighed down with toxins.
Many of us are harbouring a scourge of toxicity that the body masterfully and quietly deals with … until it physically can't. Until those clues (symptoms) it's been giving us i.e. the weight gain, lethargy, digestive complaints, skin irritations or breakouts, anxiety, depression and so on and that we've ignored for so long or we've been far too busy to listen to– finally make us STOP and listen. Usually because we are far too sick to do anything else.
The best way to cleanse and detox is to incorporate healthy lifestyle habits and food choices, simply and deliciously each day.
A Gentle Cleanse with Kate, encapsulates many of the cleansing foods and beautiful lifestyle choices that can easily be introduced to our every day lives and enjoyably. What are we waiting for? Let's get started!
'I had just come back from an overindulgent holiday and signed up to do the cleanse with Kate. Over a 5 day period I lost 3 cm from my stomach and 2 cm from my waist, hips & thighs and lost 3.1 kilos. The facebook community was so helpful to read everyones comments along the way and it definitely held me accountable for what I was eating. (Its all too easy to finish off the kids dinner plate!) This was definite value for money and cant wait to be involved in the next chapter. Thank you so much Kate. I really appreciate all your help and support'.
What else we can expect from our cleanse...
- a little weight loss. On average people tend to lose between 2-3 kg, depending on their situation.
- a more relaxed manner with heightened awareness
- greater clarity
- greater energy
- new life loving habits for you & your family
- giving our digestion system a well earned break
- identification of inflammatory foods, especially any that are unique to your bodies chemistry
- being to move toxins out of the body
- after the first day or 2 a lovely stable mood
- improved, clearer or smoother skin
- deep, restorative sleep
- enhanced intuition
- emotional releases
- a great sense of achievement
- kickstarting a great Spring or Autumn!
"I did a gentle cleanse to get my eating habits back on track and give my body a break from processed food… I lost 2.5kg and feel amazingly healthy and totally cleansed. The recipes were easy to follow and I learn't about the value of certain foods and what they were doing during the process. I really enjoyed the supportive environment Kate created and I learn't a lot. Thanks Kate.
I have lost 2.5 kg, I feel very clear headed and have a very flat stomach!"
Cleansers were asked, 'Is the Cleanse Value for Money'? Here's what they said:
- 'Most definitely I got an enormous amount out of it'.
- Yes, access to the wonderful knowledge and recipes from you Kate are fantastic'.
- 'Yes definitely! I learnt so much invaluable information that I will continue to use daily'.

- 'Absolutely, there was so much info shared by Kate and recipes that are such a valuable resource and worth paying for'!
"Kate, you are so knowledgeable and perceptive, you really understand and most importantly genuinely care. You have such a gentle way of explaining and guiding the process. The Cleanse … has really made all the difference to getting me on the straight and narrow and staying focused on the prize, feeling so much better. Thank you so much Kate! X"
What else are gentle cleansers saying?
"Regular Epsom salt baths just felt soooo relaxing, incredibly easy and fabulous ME time. I felt amazing afterwards."
---
"Approx 3.5kg weight loss!! I have a different attitude to food cravings. I feel stronger in being able to resist temptations and aren't as afraid of getting hungry anymore. (I used to feel that if I didn't eat something I would cave into eating quick and easy rubbish, but now just feel like I can skip the meal or have a tablespoon of nut butter or guzzle some water or bone broth and get through it easily). Energy levels are better. Nails are stronger. Hair is bouncer and shiner. Skin feels clearer."
---
"Thanks Kate! I have really loved doing the cleanse and made lots of healthy changes getting ready for summer. It's easy to follow and fits in with a busy mum's lifestyle. Thank you!"
---
"I want to thank you for helping me get on this path, I couldn't have done it without you. I don't recognize my new self, I automatically make healthy choices now… There'll be times I have something I shouldn't but I'm confident now that I'll get straight back in to it".
---
"I'm proud that I stuck with it! I'm also proud that I could joyfully get out of bed ultra early to exercise. I also discovered a new love for early mornings. I've always thought of myself as a night owl but now I've realised it's affected my health and it's never too late to change to an early bird instead. The cleanse has made me more mindful and aware of my eating habits which include snacking while preparing food and finishing off things the kids don't eat. I also realise I eat because it's meal time and not because I'm hungry. The cleanse has made me feel great – energised, clear in my head and lighter in mind and weight! Thanks a gazillion Kate! Have loved the cleanse and have loved this little group too. Well done everybody!!"
---
"Kate is a superb mentor I love her approach to health and wellbeing, it's gentle yet supportive, highly informative and educational. I feel motivated to continue this journey with Kate and definitely recommend it to anyone wanting to improve the way they feel. Value for money? Absolutely!!