A practical, self paced program for mothers and care-givers that transforms family health with groundbreaking information on immunity and nutrition, 40+ nourishing recipes, weekly meal plans and a holistic wellbeing education.
Simple. Natural. Life-changing.
Developed by leading Australian health coach Kate Barnes.
(Next LIVE round - May 2021).

Who will benefit from Our Happy Children?
Those sick and tired of going from Doctor to Doctor.
Those who wish their children ate more variety of foods.
Anyone wanting to improve their gut health and nurture the microbiome (where health begins).
Those wanting to go gluten or dairy-free, but don't know where to start.
Parents with kids who are constantly sick or take longer to get well.
Anyone suffering from poor sleep, low energy or sluggish digestion.
Parents who want to cut back on sugar and processed foods at home.
Those who want a natural, holistic way to create immunity and build strong, healthy bodies in their family
A word with Kate
"There's so much conflicting information about what we should be feeding our kids for long-term health, but good nutrition is really very simple. The hard part is knowing where to start? And THEN learning what our ancestors intuitively knew.
I always say to my clients: 'Your kids' health starts with you.' Looking after yourself first and foremost directly impacts the health of your kids. Our kids watch and learn from what we do, not what we say...
The Our Happy Children program is designed to help you and your family thrive with practical advice, 40+ nutrient-dense recipes, weekly meal plans and simple health tweaks gathered from my 13+ years working in the field.
It's perfect for anyone seeking natural solutions to address issues to do with weight (yours or your kids'), allergies, fussy eating, behavioural concerns, auto-immunity or anxiety."
–Kate Barnes.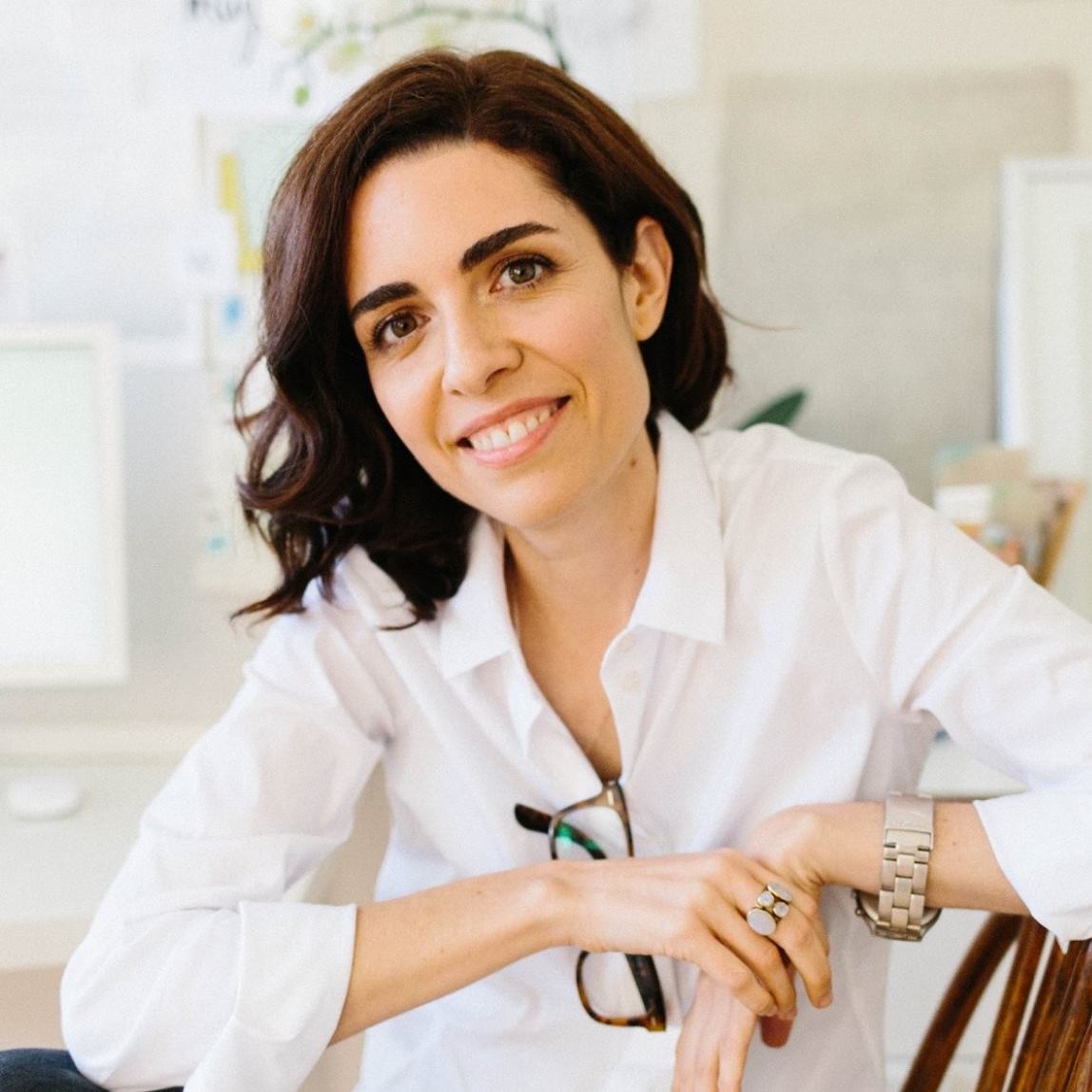 "This is an incredible gift for any mum. Kate's teachings have empowered me on how to feed my family and approach nutrition in a holistic way. I adore Kate and she has become the first point of contact for anything health-related in our family."
Cristina Londono, Creative Director, Wallnut Studio, Mother.
What you need to know about Our Happy Children
The program equips you with simple secrets for creating vibrant kids while transforming your own health.
- This is the only LIVE course for 2020. Complete it with Kate from anywhere.
- All information is shared via a secure members' area – accessible to you forever.
- Q&A videos available to you where I answer common questions that will help prepare you for the week ahead.
- BONUS MATERIALS A number of experts on the topics of sleep, parenting and movement will also share their knowledge and resources throughout the program.
- Regular LIVE Q&A and Facebook lives each week with Kate.
A word from Kate:
"My intention with Our Happy Children is to create a supportive, open space for families to transform their wellbeing, particularly during these challenging times of Covid-19. My goal with this program is to keep things simple, natural and actionable."
Yours to keep…
- 40+ immune-boosting recipes your family will love and thrive on
- 4 weekly meal plans
- Practical handouts and resources on a range of health topics (distributed each week)
- Access to all resources in the Our Happy Children program for life.
Examples of what's in store...
- The No.1 food kids need to thrive.
- The top 8 nutritional mistakes many of us make.
- Why the microbiome in your gut is so important from pre-conception onwards.
- Energy medicine and how to harness it for your families wellbeing.
- The missing pieces your doctor isn't talking about that silently affect your child's vitality long-term.
And that's just the beginning. Read the full course description below.

Once you implement what you learn, you can expect your children to:
- Perform better at school
- Have fewer tantrums and be more social
- Sail through winter illness-free
- Focus more easily and for longer
- Sleep better
- Bounce back from stress
- Maintain their ideal weight
Not only that, you'll experience your own health transformation:
- Visit the doctor less
- Feel more vibrant and energetic
- Add loads of nutritious meals and snacks to your repertoire
- Say goodbye to sugar cravings
- Experience long-term health that's a lifestyle – not a fleeting stage
- Enjoy the confidence of knowing what to feed your family
- Ease the worry associated with having sick children and fearing illness.
"Our daughter had a problem with reflux that lingered for 3 months with no sign of clearing up. After several visits to our GP and specialists gave no comfort, I approached Kate who suggested that the issue could be associated with digestion and diet. Kate's initial casual chat seemed to make sense, which prompted me to seek further advice from her in an effort to get our daughter back to normal. We made some significant changes to our diet initially, particularly with breakfast and lunch.
In less than 2 months, our daughter no longer complains of the previous painful symptoms. She also looks remarkably healthier, has regained her previous high energy levels with much less lethargy and her mood is back to being positive and happy. I also feel considerably more energised and healthy! I found Kate's wealth of knowledge incredible and an education in itself. I feel completely invigorated with cooking for our family and have loved seeing our children (and my husband) enjoy our new healthy diet."
Yolande
Course Curriculum
Welcome to Our Happy Children
Available in days
days after you enroll
Module 1 - Setting the Scene
Available in days
days after you enroll
Module 2 - Breakfast & Natural Remedies
Available in days
days after you enroll
A word from Kate:
"Join me for this transformational program that's all about raising a happy, healthy family through simple, wholesome nutrition. Being healthy isn't complicated, but it is a lifestyle where you learn the ropes that intuitively make sense and start making new choices that become a way of life. These choices are then naturally handed down from one generation to the next as they were in years gone by. It all begins in our hearts and our homes."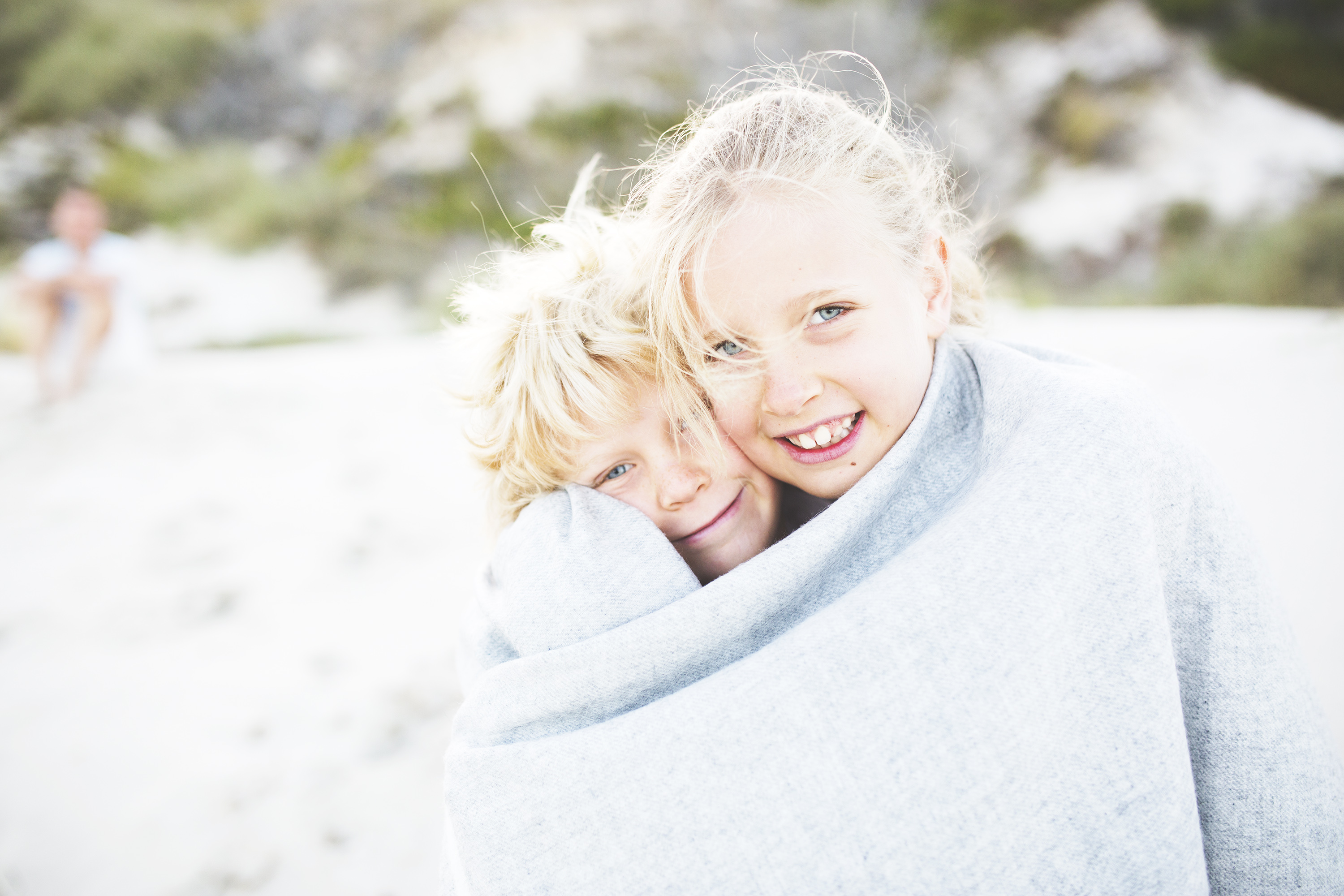 My Story
"I'm a farm girl at heart who believes in keeping things simple and natural. These days I'm also a busy, caring mother doing the best I can with the knowledge I have and the resources available to me. Probably a lot like you!
When my two children were younger, we went through a touh time with health issues. They weren't chronically unwell, but they weren't thriving. I instinctively knew that my beautiful kids weren't as healthy or as happy as they could be, and I wanted answers.
There were several signs that I now know suggested digestive dysfunction and malabsorption. Things like a little 'pot belly', cramps, eczema, anxiety and low immunity. Initially my husband and I dismissed these warning bells, thinking this was a normal part of childhood. 'That's just them,' we would tell ourselves. Yet these were actually clear indicators of imbalance.
Then one of my children started experiencing developmental issues. This was the catalyst for the biggest health quest of my life. We saw every "expert" imaginable: podiatrists, physiotherapists, specialist paediatricians, orthopaedic surgeons, chiropractors and neurologists.
They meant well, but the best prognosis they could offer was: 'It may get worse, but it won't get better'. I refused to accept that answer and in the process I took full responsibility for my health and the health of my family. I don't believe we were "lucky" to have finally found support. I believe we simply didn't give up.

On this journey, I encountered some disturbing realities about health today (like the profit-driven motives behind what we're told to feed our children), as well as positive findings (such as the intimate link between the gut and the brain and vice versa) that are changing the way we think about nutrition.
For instance, have you heard of the microbiome? It will change your life. We talk a lot about this in Our Happy Children. What I know is that a mother's gut is never wrong. At the time, my only support was my instinct and trust in the body's innate ability to heal, a fellow health coach and my incredibly supportive husband. They were my guides.
It wasn't until I took my family's wellness into my own hands that I got the answers I knew were there. As for our children, I am relieved to report that they are now happy and thriving! Their immunity is now strong and they are blossoming in their growth and development.
Armed with a Bachelor of Science, my health coaching certification and a deep respect for the intelligence of the human body, I founded Kate Barnes Health Coaching. I now have over 13 years' experience as a coach, family wellness mentor and practitioner.
Our Happy Children distils the most important things I have learned along the way into one life-changing nutrition program. I cannot wait to share this profound information with you. It has seriously changed everything for my family and my clients' families. I know it will do the same for you."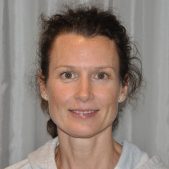 "I am reluctant to say it out loud, but my sugar cravings have vanished – gone! I cannot believe how fabulously energetic I am feeling at 4pm in the afternoon. I feel really clear, not fatigued at all. I am also much less bloated and feel good all over! And I am feeling quite 'even' mood wise – nothing has bothered me this week and there's a lot going on! … OHC is extremely valuable! You can't put a price on the health of your family'… It is a brilliant program"
- Sarah
COURSE OUTLINE – WHAT YOU'LL LEARN
A week-by-week guide to Our Happy Children
Module 1. Setting the Scene.
Understanding the basis of nutrition, digestion and healing.
- Time-saving steps to set yourself up for success and lower stress significantly (we're here to look after you too!).
- Defining healthy. How we know they're as strong and robust as we want them to be.
- The 8 top nutritional mistakes people make.
- 5 foods you must eat to create the bedrock of a healthy life.
- Pantry checklist.
- Digestion 101.
- Understanding fussy eating and how to get kids to enjoy a wider range of foods.
- The healing power of movement.
- Intentions and goals for the course duration.
Module 2. Breakfast & Natural Remedies.
Recipes and nutrients for fuelling strong bodies and focused brains.
- The No.1 food children need to thrive and how to incorporate it into each day.
- The No.1 food we eat too much of daily, which sets our kids up for chronic illness.
- 8 great recipes for energy that are versatile enough to enjoy any time of day.
- 5 quick and easy strategies to help 'upgrade' your everyday choices.
- The healing power of connection and sleep.
- Natural remedies for coughs, colds, ear infections and more.
- How to build strong, robust, disease-free bodies.
Module 3. Snacks and versatile recipes
Keeping the hunger pangs at bay while building a strong immune system

- 5 critical foods for creating a healthy body and mind.
- The building blocks of life in their various forms.
- The secret to managing sugar cravings.
- Simple strategies for incorporating nutrient rich-foods that taste great into your everyday routine.
- 40+ different ideas and recipes for healthy, scrumptious snacks.
- 9 fantastic recipes loved by kids that will boost your immune system.
- Simple strategies for strengthening your immune system naturally at home.
- Meditation 101.
- Review goals and intentions.
Module 4. How to create more time and lasting change
Kate's 4-step formula plus simple strategies and systems that really work.
- Systems and solutions for an early morning routine that sets you and your family up for a great day.
- Simple strategies for adding some magic to mealtimes.
- 5 key strategies for making your kitchen prep as quick and efficient as possible.
- Party time! Simple festive recipes and ideas for busy parents that even the fussiest of children will love.
- The missing pieces of the health puzzle your doctor isn't talking about that are silently affecting your children's long-term vitality.

Frequently Asked Questions
I'd love to do the course, but I'm too busy.
As a busy mum myself, I know how hard it is to find time to take on extra commitments. This course is designed for busy, time-poor parents – even those of us working full time. All the information we discuss can be implemented at home immediately. You may need to buy a few new pantry items, but otherwise it's business as usual. If anything, the information and strategies we discuss will give you back more time in your day.
How old do my children need to be?
The program is suited for children ranging from 0-12. Depending on your level of existing knowledge, the program is particularly useful for parents with children aged 0–5 (when it's easier to influence their choices!). In saying that, you will learn ideas that will get your children enjoying food at any age or stage.
My child is a fussy eater. How can the course help?
If your child is a fussy eater, this course is even more important for you to do. Fussy eating is covered in the program, including ideas that will get children eating better + WHY they may have a 'narrow' or sweet palate in the first place. Your children will be eating a much more diverse range of foods by the end of this course.
How much time to I need to commit to it?
The course requires a time commitment of two hours per module to go through the sessions. In addition to this, perhaps another hour to take advantage of the resources provided. It's up to you and what you have time for. Once you sign up for Our Happy Children, the information is available to you forever – you can refer to it at any time.
Do I need to be a good cook?
No. I'm not a good cook. My recipes are recipes that I like to cook and my family enjoys. They are very simple to make, rarely taking longer than 15 minutes. They use just a few ingredients that are loaded with delicious nutrients. You really just need a kitchen (and motivation, which I'll be giving you plenty of)! The recipes are delicious. They all use whole foods full of healing nutrients and avoid gluten and packaged foods. They are a guide for you to use only. Visit the recipes page on my website to get a good idea of the types of snacks and meals we'll be enjoying.
What if I don't have the ingredients?
No worries. In the first module, you'll be provided with a comprehensive shopping list along with loads of different suppliers you can contact for deliveries if need be.
My kids are already healthy. Should I do it anyway?
Absolutely. If you have any interest in providing your kids and family with the healthiest and happiest future, this is for you. OHC is a holistic program, drawing on the latest research for parenting, nutrition, lifestyle and modern day problems. Our kids are in a health crisis! The foundations of health that I share will help set you and your family up for LIFE – you will GAIN a deep knowledge of the choices you need to make and will be making them without even thinking twice.

Thanks to my consults with Kate, our family is on a new path to good health and nutrition. This was especially beneficial for my young daughter who suffered from reoccurring chest infections and illness due to a diagnosed low immune system... . The improvement was almost immediate, and over the winter the improvement was drastic for the whole family. My daughter is no longer a 'picky' eater, her immune system is so much stronger as is my 2 year old sons. At the same time my stress and anxiety levels as a concerned mother have greatly reduced! Thank you Kate for your help, motivation & being an ongoing support to us too! Kathryn, IT Professional.
- Kathryn, IT Professional


"Kate has been a wonderful source of knowledge on a variety of health related topics, particularly food. We haven't visited the doctor this year despite having kids in daycare and kindy as no one has been sick. Thank you Kate!" Sally, Mother of 3
- Sally, Mother of 3


Kate's warmth, expertise, support, generosity and commitment to me and my family has been an irreplaceable resource and a truly humbling experience. Kate's homegrown and authentic approach to family health support is unique and priceless. To have someone to reach out to in the moments of deep confusion, overwhelm and uncertainty has been paramount to me being able to remain centered and present for my family, as we tackle our health and wellness concerns. Kate's approach is practical, resourceful, organic, generous and skilled. When you work with Kate you have someone fully backing your choices and absolutely willing to find a solution that works for best health outcome. Kate has a wealth of knowledge and a willingness to get int the trenches of the overwhelming amount of information and direction available to a new parent when it comes to their children's particular health concerns. If you are a new parent struggling to fumble through the oceans of information on very limited time, but want to make educated choices on how you take care of your babies health or you are an existing parent who has come up against some health challenges with your young ones that feel out of your depth and very confusing THEN look no further for the powerhouse of support - Kate Barnes. Truly, I feel so blessed to have Kate in my corner. I am still navigating the world of gut health for my 2 and a half year old and Kate is with us every step of the way. The brilliant online world has meant we have never met face to face, but I feel Kate is part of my family and plays an essential role in creating the Village it takes to consciously and healthily raise my family! So much gratitude extended to you and the integral work you are doing in the world Kate - thank you! Callie, Life Coach and Mama of 2, Queensland, Australia
- Callie, Life Coach and Mama of 2, Queensland, Australia